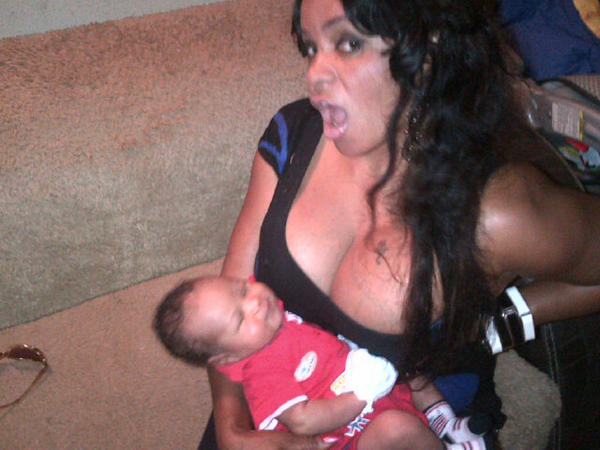 @Cossydiva as she calls herself on twitter took to her favorite social network to post a picture of her friend's baby saying the following:
'Breast feeding mode activated… The lil cuty a friends son is all smiles…ama be a good mum…yeahhh'
'Let's make a baby…. If singles can adopt I will have 8lovely kids running around d pink/blue room'
So many reactions were gotten on her page but one popular tweeter got an applause.
@ferretocrazy responded saying- Would you suckle a breast 153million Nigerians have seen?